About MSQ
Future-proofing Queensland Manufacturing
MSQ's Purpose
Manufacturing Skills Queensland (MSQ) is an independent body established to build a sustainably skilled workforce for a future-proofed manufacturing industry.
We're here to connect and support you and the wider industry with the skills, opportunities and information to build a thriving future in manufacturing.
Strategic pillars.
MSQ's work is guided by the following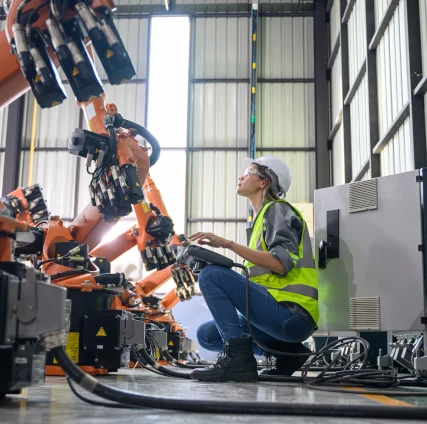 Attracting, retaining and developing capability
Partnering with purpose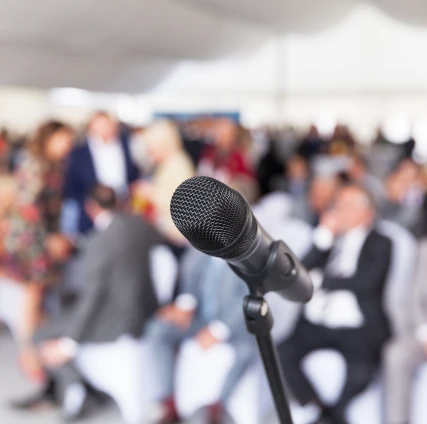 Credible authority
MSQ will focus on attracting, retaining and developing capability to support a thriving manufacturing industry in Queensland. We will partner with purpose to identify the priorities and recognised skills pathways for new and existing workers. MSQ will seek to be a credible authority, by becoming the central source of data through rigorous research capabilities and will ensure long-term sustainability by providing flexible and customised training options to address industry specific needs.
Ownership
Established and funded under the Queensland Government's Making it in Queensland: Building a Stronger Manufacturing Sector policy in November 2022, our work supports the Queensland Government's $70 million investment in manufacturing skills and training. Our Strategic Plan outlines our purpose, vision, and strategic objectives. Read MSQ's Strategic Plan and other ways MSQ will support you.
Working with the Government
The Queensland Government provides funding to MSQ to support its skills development and training programs. MSQ works closely with the Department of Youth Justice, Employment, Small Business and Training (DYJESBT) and the Department of Regional Development, Manufacturing and Water (DRDMW) to deliver our objectives.
We advise the government through industry committees and forums and advocate through policy submissions and direct briefings with Ministers.
Our Values
Innovation and creativity
Diversity and inclusion
Independence, authenticity and accountability
Adaptive and responsive
Research and evidence-based
Future focused
MSQ Board
The MSQ Board is made up of an independent chair and has representatives from the government, employers and employees from the manufacturing industry. The Board guides MSQ to ensure we deliver our strategic objectives.
Mr Paul Cooper (Chair) – Owner and Executive Chair of Rinstrum and Chairman, Advanced Manufacturing Growth Centre Ltd
Ms Natalene Carter – Director of RID Australia and the Senior Executive Operations Manager of Dy-Mark (Employer Representative)
Ms Ann-Marie Allan – Executive Officer for the Australian Manufacturing Workers' Union (Employee Representative)
Ms Sheree Taylor – Queensland Specification Manager, BlueScope Steel
Ms Stacey Schinnerl – Director, SkillsEQuipped and Queensland Branch Secretary, Australian Workers' Union
Mr Steve Koch – Deputy Director-General, Department of Employment, Small Business and Training
Ms Bernadette Zerba – Deputy Director-General, Department of Regional Development, Manufacturing and Water
MSQ CEO Rebecca Andrews
With an extensive career spanning over 25 years, Rebecca brings a wealth of experience in driving economic development initiatives and delivering impactful outcomes, especially within the manufacturing sector.

Before joining MSQ, Rebecca held pivotal leadership roles, including her position as the Queensland State Head of the Australian Industry Group and Deputy Director-General of Small Business in the Department of Employment, Small Business, and Training. She has also contributed her insights and expertise to various boards and advisory groups, including the esteemed Ministerial Manufacturing Council.

Rebecca's leadership comes at a crucial juncture as we navigate the future of manufacturing in Queensland. The Queensland Government recognises her role in shaping the skills and capabilities necessary for the industry's evolution. Her extensive knowledge and passion will undoubtedly drive our commitment to excellence and innovation.
Join our team
MSQ is a beginning at of our journey to build a sustainably skilled workforce for a future-proofed manufacturing industry. To find out about career opportunities please get in touch.